Completed in March 2018 the Performing Arts Centre is a facility with 750 seats and the ability to accommodate a 120-person choir and full orchestra – a high-quality space suitable for music, performance and school assembly.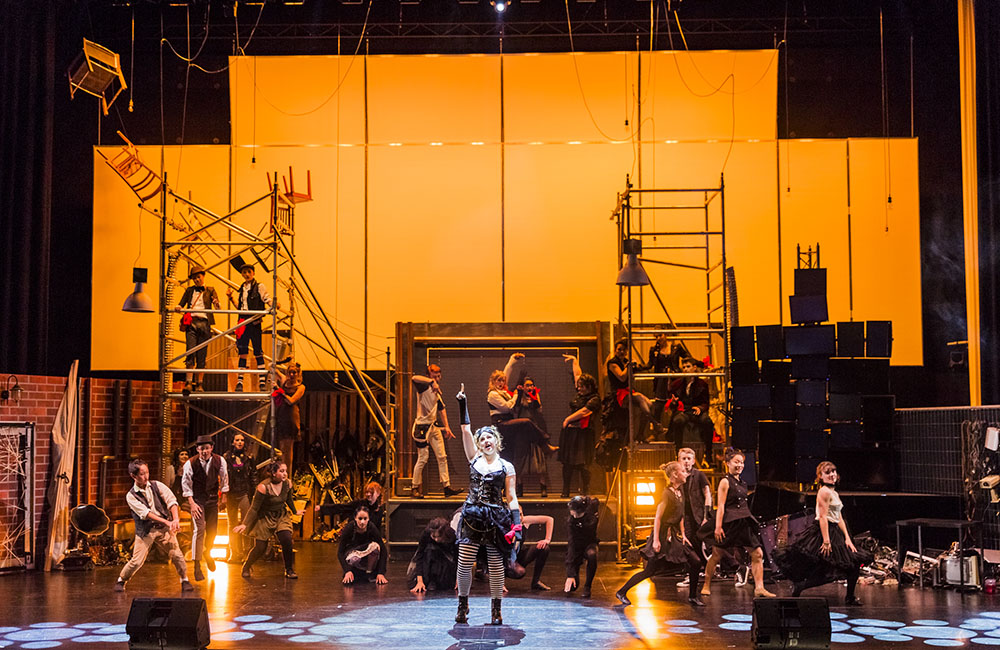 A New Era for Performance
In August 2018, our new Performing Arts Centre was opened by the Hon Julie Bishop MP, the then Minister for Foreign Affairs. Many concerts, drama performances and musicals on, our students have loved having the opportunity to perform in a building of such high calibre.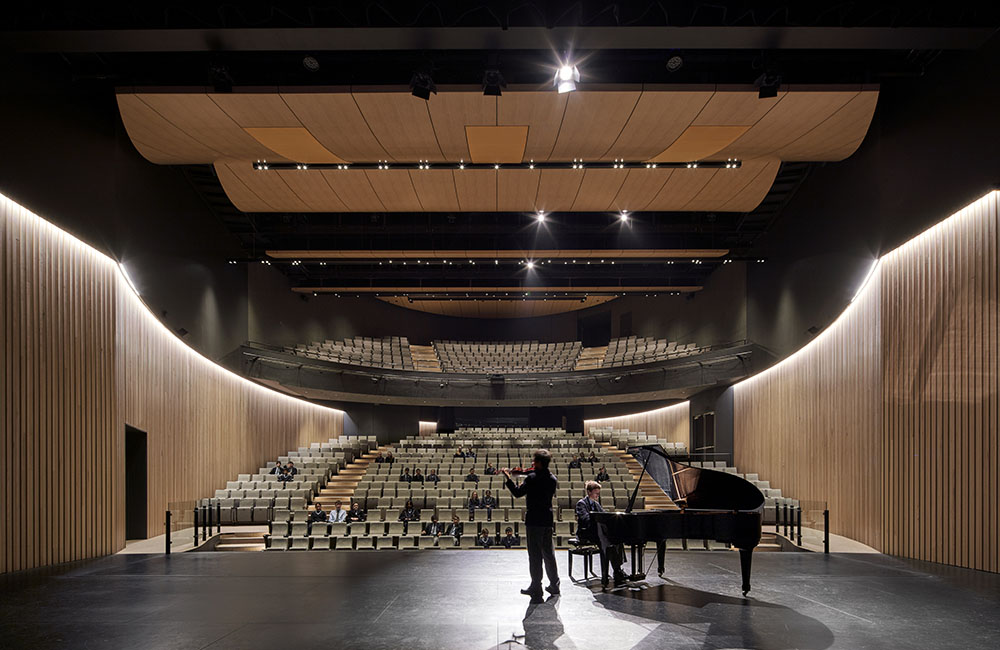 STATE OF THE ART

Our PAC is a fine example of modern architecture, both in appearance and in the facilities it offers. It has a beautifully presented theatre and concert spaces, it is acoustically of a very high standard and its technical fitout is superb. As well as the main auditorium and stage, the centre also includes a small performance space and links to the drama studio. It would be hard to find a better environment for activities such as music, drama, learning and personal development.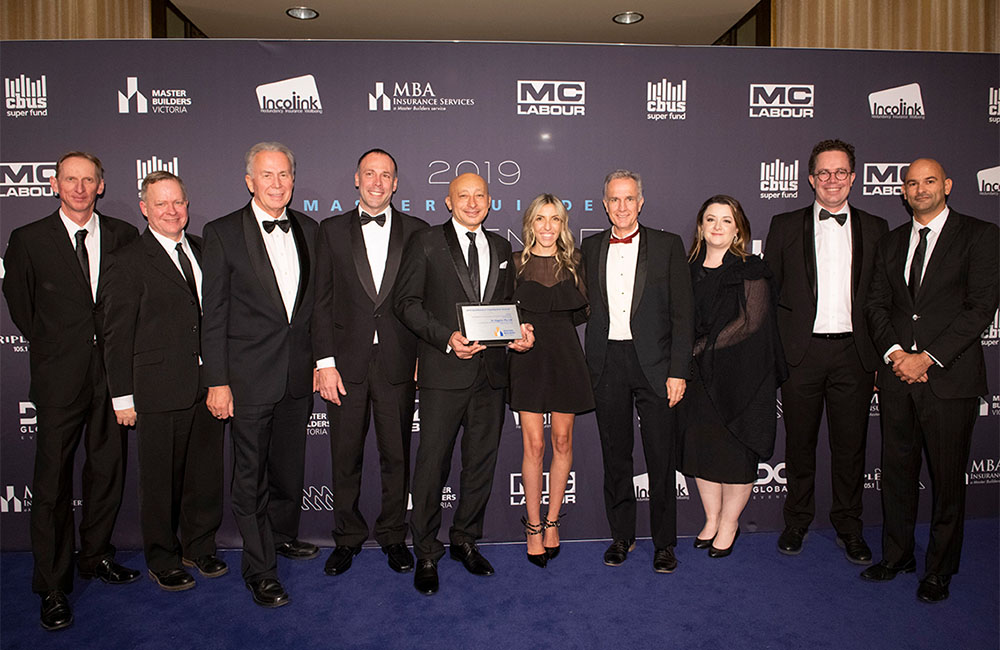 AWARD WINNING

We know the PAC is special – so you can imagine how thrilled we were when it was announced as a Winner of Excellence in Construction of Commercial Building from $10 - $15 million in the recent Master Builders of Victoria Excellence in Construction Awards. Hearty congratulations go to the builders (SJ Higgins) and architects (Baldasso Cortese) on their remarkable achievement.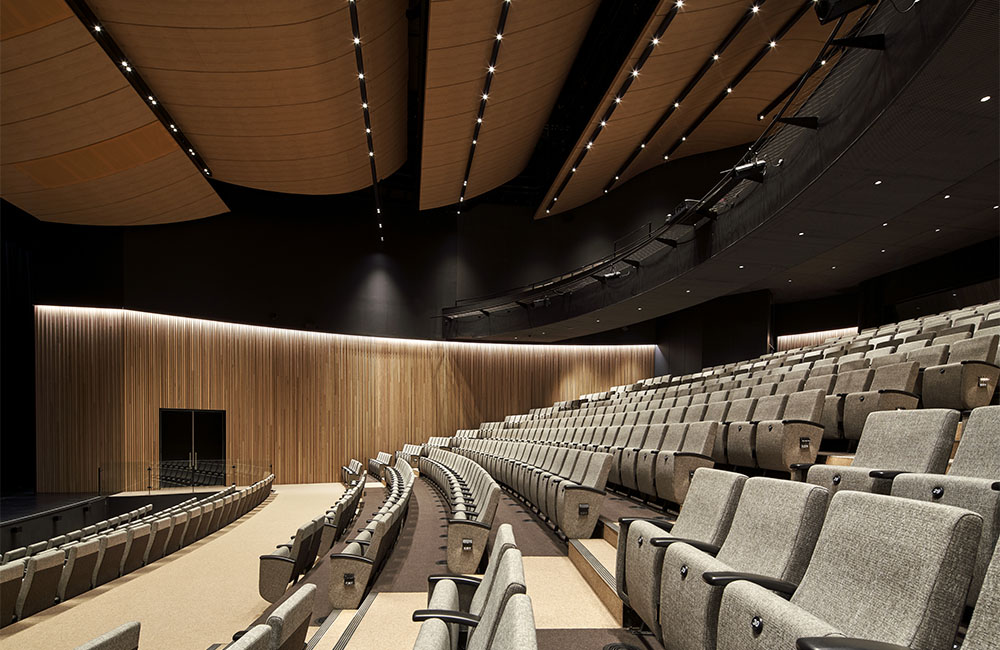 FACILITY HIRE

The Huntingtower Performing Arts Centre is available for community hire.

To enquire about making a booking for the Performing Arts Centre please fill out our enquiry form.

For more information or if you have any questions please contact Evan Pugh, Theatre Manager and Senior AV Technician for details (This email address is being protected from spambots. You need JavaScript enabled to view it.)


PAC FUNDRAISING

The community is invited to donate toward the Performing Arts Centre. If you would be interested, please visit our donations page.