Andrew Houghton
Principal
MIL, Bed, DipT, MACE, AFIML, MACEL

Andrew Houghton has over 20 years' experience in school leadership, including international consulting and the establishment of new schools. Prior to his appointment as Principal of Huntingtower, Andrew was a Principal Advisor, School Improvement for Independent Schools Victoria (ISV) providing support and advice in the area of compliance, leadership, student and staff wellbeing initiatives, ICT, as well as strategic planning.

One of his most challenging, yet very rewarding career opportunities was the establishment of a new Independent School in Melbourne, leading all aspects of the school's establishment, and seeing it grow from a concept to a thriving learning community. Andrew has also been the Principal of a newly established Islamic College in Melbourne. He currently sits on an International School Board and local Higher Education Board. Andrew has a passion for building vibrant learning cultures through engaging with the students, staff and parents.

Mr Tim Mahon
Head of Junior School
Introduction to be posted shortly.
















Mrs Shan Christensen
Deputy Principal, Vice Principal (Academic)
BA; Honours (History); Dip Ed

Mrs Christensen attended St Clare's College in the ACT and completed her tertiary studies at the ANU and UNSW. She majored in English, Classics and Modern History with a Minor in Sociology. She has extensive teaching experience in 4 countries and has worked teaching the International Baccalaureate and Advanced Placement.

She has extensive knowledge of the external assessment of both History and English and has been involved with the marking of VCE and IB papers. She has also assisted in the writing of the HSC Trial Ancient examination.

Mrs Christensen joined the Huntingtower staff in 2006 and served as Head of English and Director of Curriculum before being appointed as Head of Secondary School in 2017 and Vice Principal (Academic) in 2019.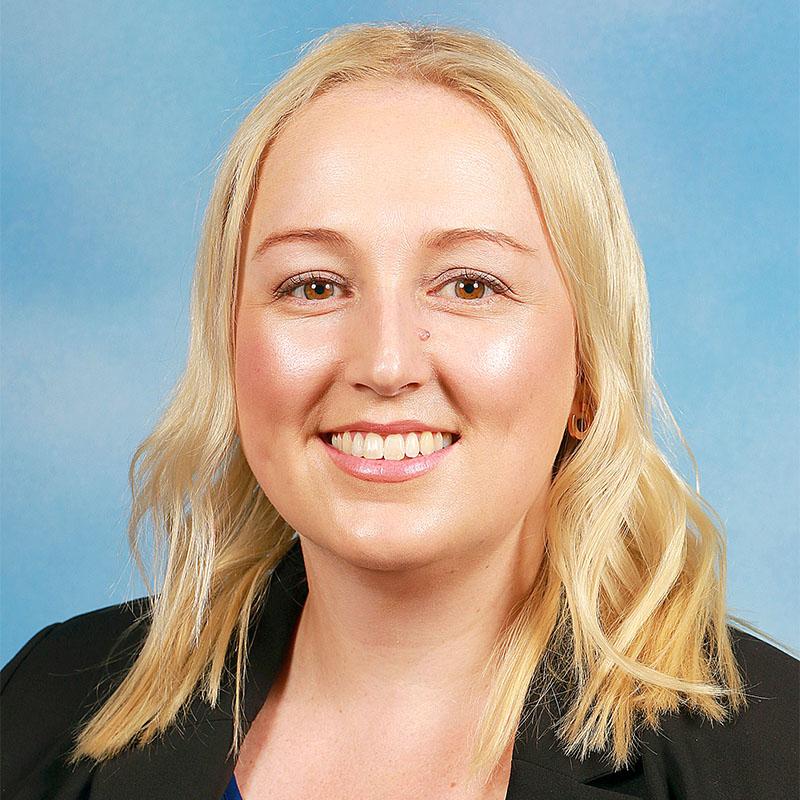 Ms Melanie Beal
Vice Principal (Students & Activities)
BA; Dip Ed

Mel is passionate about education, teaching and media literacy and loves being able to help all students develop academic and life skills. Among her many achievements, she is particularly proud of the four times that Huntingtower has been awarded the Best Media School by Bond University. Many of her media students' work has won both national and international awards.

Mel is also cofounder of The Simunye Project, an organisation which aims to empower young Australians who want to make a difference on a global scale. She is the energetic coordinator of the HT Grads, a subgroup of the alumni. She loves the opportunity this gives her to keep students connected to their school throughout their lives.

In 2019, Mel was appointed Vice Principal (Students and Activities)

Mr Dean Owens
Head of Middle School
Introduction to be posted shortly.















Mrs Susan Swan
Director of Teaching, Learning & Wellbeing
BEd; MEdStud

Susan has a Masters of Education Degree from Monash University and has worked in education for over 30 years. She has had leadership roles in the State Education System and has worked as a lecturer at Deakin University in the Education Faculty.
Susan is passionate about teaching and learning and has a particular interest in developing effective thinking strategies, a subject on which she has published a book and several articles in educational journals.

She has a strong belief in the potential of teachers to reflect on and research their own practice. Susan is also very interested in developing Aboriginal perspectives in the curriculum.



Mrs Tania Parkyn
Business Manager
Tania Parkyn is the Business Manager and Public Officer for Huntingtower School. She attended Caulfield Grammar School before completing her Bachelor of Accounting degree at RMIT university. Over her career she has worked for various accounting and corporate entities as well as run her own business for over 10 years. Before moving to Huntingtower she was CFO of a large insurance company. Her move to the school intitally as Finance Manager was born from a passion for the education system and desire to work for the greater benefit of the children.

Tania is a member of the Association of School Bursars and Administrators (ASBA Vic), an industry body promoting the advancement of education through the provision of professional development to members. Tania is also a Member of the Institute of Chartered Accountants in Australia.