ACADEMIC SUCCESS

2018 VCE ReSULTS

We congratulate the Class of 2018 on their achievements in the Victorian Certificate of Education examinations.

In 2018, excellent results were achieved across the range of humanities, sciences, information technology and business studies subjects.

Huntingtower, which is not an academically selective school, was ranked 2nd of all co-educational schools and 3rd overall in Victoria in 2018, with a median study score of 37. These results give our students excellent opportunities to achieve tertiary offers in the courses of their choice. Huntingtower has a balance of academically and practically oriented courses designed to provide entry into a wide spectrum of tertiary study or employment.

For the past 15 years, every student applying has received a tertiary offer.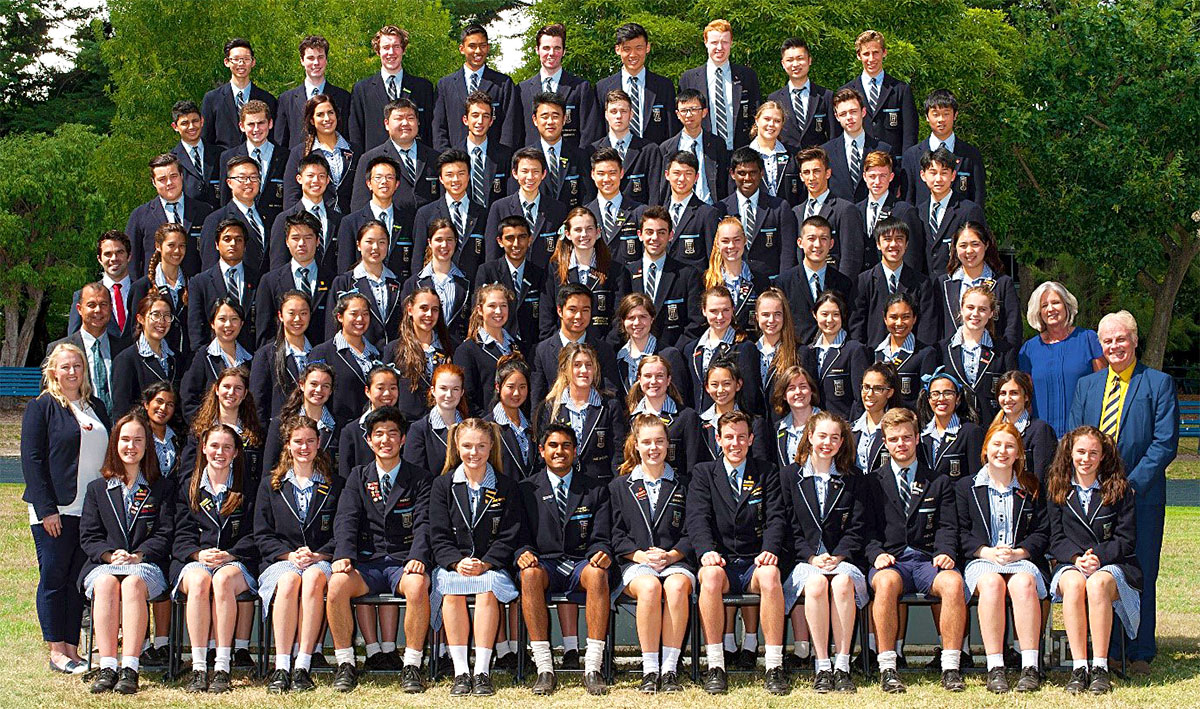 FROM THE PRINCIPAL
We are extremely proud of the wonderful achievements of our 2018 graduates in the Victorian Certificate of Education (VCE). Thirteen percent of students achieved Australian Tertiary Admission Rankings of over 99. Thirty-nine percent of Huntingtower students received ATAR scores of over 95, placing them in the top 5% of Victoria. Fifty-three per cent of students were in the top 10% of the state, receiving ATAR scores of 90 and above.

A Study Score of 40 or more means that a student is in the top 9% of all students studying that subject – at Huntingtower, 34% of students' results were over 40.

Once again, our VCE results confirm that Huntingtower is one of the most outstanding schools in Australia.


RESULTS SUMMARY
At Huntingtower, we continually strive to improve and build on past excellence:

| 2018 | | | 2017 | | | 2016 | | |
| --- | --- | --- | --- | --- | --- | --- | --- | --- |
| % above 40 | Median Study Score | All schools rank | % above 40 | Median Study Score | All schools rank | % above 40 | Median Study Score | All schools rank |
| 34 | 37 | 3 | 30 | 37 | 6 | 28.9 | 36 | 13 |
Molly Xiao (Dux of 2018)
English
Antonio Arena
Business Management
Bethany Alexs
Business Management
Tom Boothroyd
Physical Education
Satomi Goh-Maejima
Japanese
Brendan Hung
Further Mathematics
Mason Lam
Further Mathematics
David Li
Mathematical Methods
Cameron Sturgeon
Further Mathematics
Luka Torlak
Business Management
Davern Vijayanand
Further Mathematics
We congratulate our Dux, Molly Xiao, who achieved a perfect score (50) in English.

Other perfect scores were achieved in Business Management (Antonio Arena, Bethany Alexs and Luka Torlak), English (Emily Ariens), Food Studies (Chavelle Liu), History (Narayan Matthews), Japanese (Satomi Goh-Maejima), Further Mathematics (Brendan Hung, Cameron Sturgeon, Mason Lam and Davern Vijayanand), Mathematical Methods (David Li), Physical Education (Tom Boothroyd) and Psychology (Samantha Gates).

NAPLAN RESULTS
Huntingtower continues to achieve outstanding results in the National Assessment Platform – Literacy and Numeracy (NAPLAN) Tests. Students in all levels tested (Years 3, 5, 7 and 9) remain above the national standard in these annual tests. Detailed NAPLAN results are available on the 'MySchool' website.