Live-in Boarding
Home Away From Home
The Huntingtower Boarding House is a 'home away from home', an extended family environment where young people are loved, valued and nurtured. An appreciation for others is at the forefront of our Boarding House ideals, and many opportunities are provided so that boarders can show initiative, develop their social skills and feel a sense of worth. Our aim is to provide a happy, structured and supportive environment. Students are encouraged to learn and demonstrate valuable life skills such as effective study/work habits, independence, cooperation, respect and confidence.
Boarding Experience
Huntingtower has had boarding facilities since 1927, which makes it the oldest coeducational boarding school in Victoria. The Boarding House accommodates up to 30 Year 7-12 boarders. Year 12 students have single rooms and study facilities and students from Years 7-11 may share with another student. We offer weekly and full-time boarding and have students stay from all over the world.

The Boarding House is operated by House Parents who are supported by four supervisors - two of whom are on duty at any given time. All staff work closely with the boarders and their families to support each student in their growth and development. Staff also assist with homework and pastoral care.

Facilities
The recreation room has TV/video facilities, a table tennis and pool table, a piano and comfortable lounge chairs. It provides a relaxing and social meeting place where students can play games, relax and entertain visiting friends and family.

Students have access to school facilities such as internet/intranet, gym, tennis courts, a swimming pool and expansive school grounds after school and at weekends. Outings and activities at weekends are also arranged during each school term.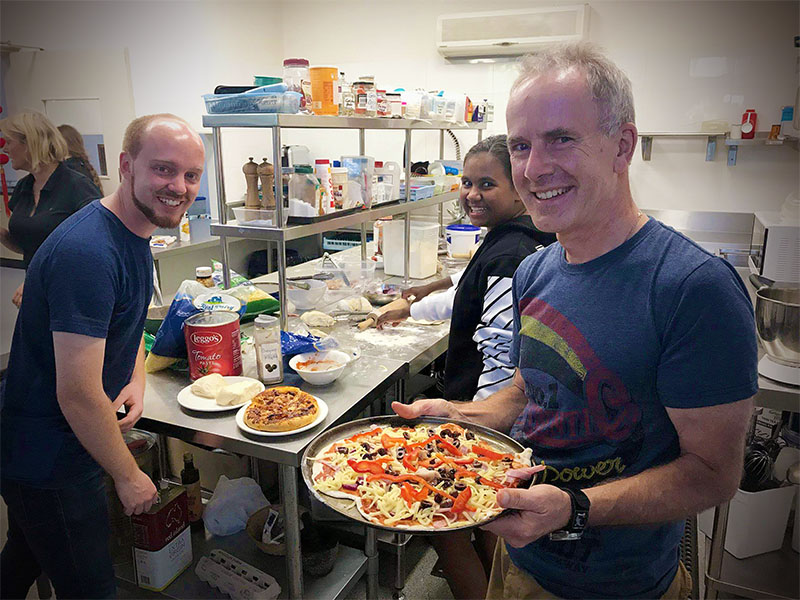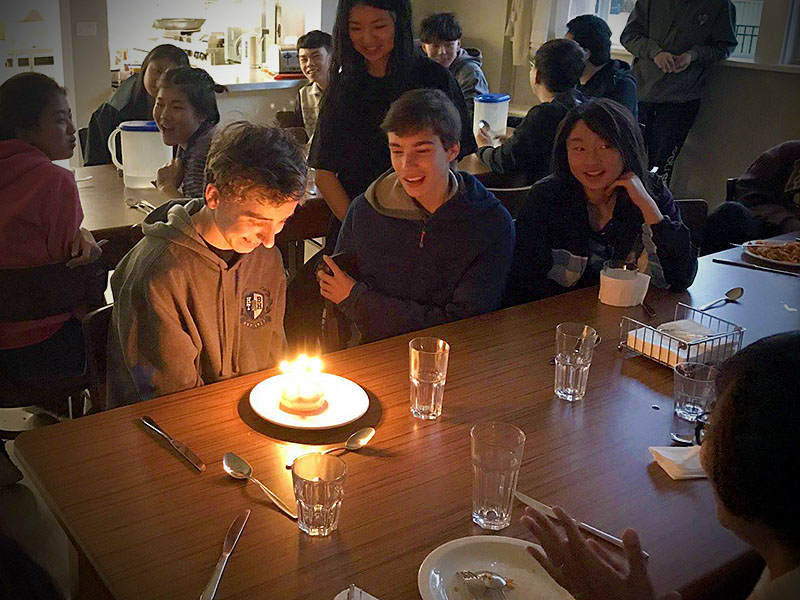 Year 9 Boarding Program
Some years ago, Huntingtower initiated a Middle School Boarding program (Staying Away @ HT) for Year 9 students who would like to spend one term in the Boarding House. There is a nominal charge for this experience (currently $1000 per term), because we feel that the skills learned through this type of independent living are an important part of the curriculum that we provide to help our students to become life-long learners. This program also benefits our full-time boarders and enables them to forge new friendships and interact with a greater number of students. It also provides them with leadership opportunities.

Applications
Boarding places may be available at any Senior School level. Please make enquiries to the registrar about Boarding places - This email address is being protected from spambots. You need JavaScript enabled to view it.